The Reality, the Journey, and the Reward of the Call of God!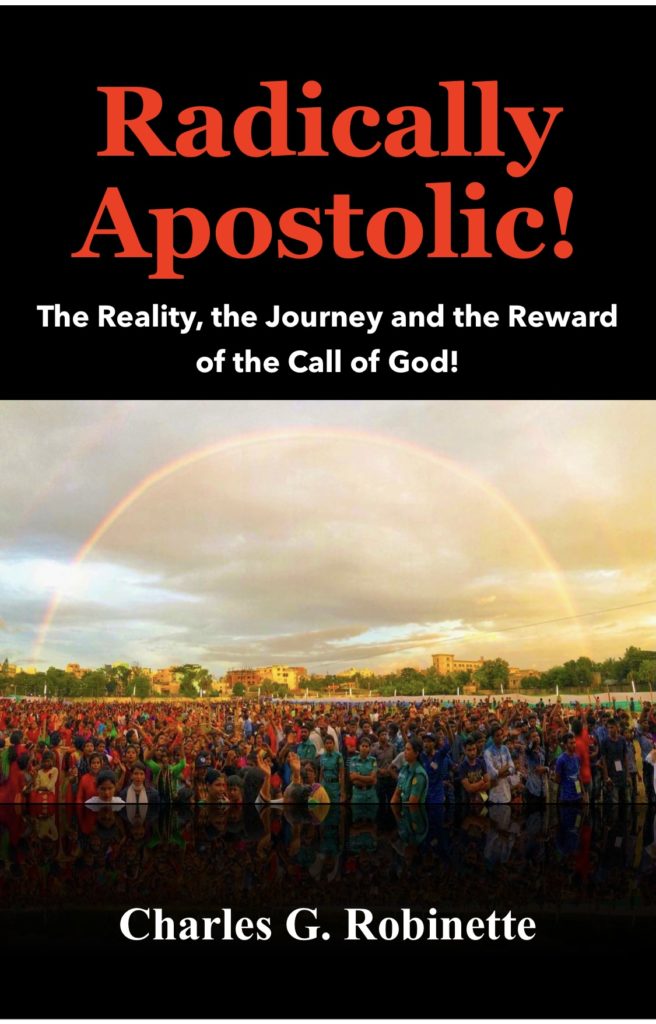 Radically Apostolic isn't just a book that Charles Robinette has written; it is a life that he has lived, with his wonderful wife Stacey and their precious girls at his side. I encourage you to join them on the journey and to become all that God has called you to be. Pastor Raymond Woodward
Radically Apostolic tells a captivating story of fierce storms and astonishing destinations. For the Christian who might be feeling a holy discontent in the harbor, this book will serve as a map for your journey. My faith soared as I read this book. I pray yours will too. Pastor Aaron Soto
Brother Robinette stretches us all to see the infinite possibilities that come with being radically apostolic. Bishop Joel N. Holmes
audio of our book, Radically Apostolic, has

Just dropped!
Read by Charles G Robinette, get your audio copy today
Nothing Can Stop the Apostolic Church!
It's Time for the Apostolic Church to ARISE
Divine Connection Interview
Charles & Stacey Robinette | August 9, 2022
Lift Up Your Eyes! God's Grand Finale Has Already Begun!
The Apostolic Conference | August 11, 2022
Partner with us in prayer and faith for multitudes of "Day of Pentecost" all over the world! Thank you for your support!